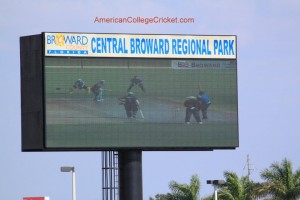 1. ROSTERS – Teams may include Undergrads, Masters & PhD students,with 2013 Graduates counting as 'current students'. A maximum of 2 alumni may be in the playing XI (where school rules permit).
NO exceptions. An alumni is defined as someone who graduated from the college, not merely attended classes. All players must be verified by a College Official such as an Asst Director of Clubs Sports etc & emailed to Lloyd by Feb 28.
3. Each club must help build our, & your fanbase – amongst your fellow students,alumni & students associations – using Facebook, Twitter etc. Involve your College Media.
4. SHIRTS must be tucked in your pants, & RE-tucked in when it comes out, for ALL matches.
SPONSORS : Coca Cola as presenting, & Dish Network as supporting, are our major sponsors. Other sponsors of our teams & American College Cricket will be named in the lead up to March 13. 
    
PLAYING RULES : Standard ICC rules except for the following:
1. Balls pitched within 3 inches on the leg side will NOT be wides – giving bowlers more opportunities to vary their line & compel batsmen to play shots off the legs, & on the leg side. (practice accordingly).
2. A maximum of 6 fielders is permitted on any one side
http://americancollegecricket.com/2012/10/02/reminders-for-all-players/
FORMAT:
1. Each team will play at least 3 matches before the Knockout Playoffs .
2. Based on POINTS earned, the Quarter Finalists will be determined, & play the last match on
    Saturday.
3. The Semis & Finals will be played on Sunday & be filmed ball by ball by TV Asia, in HD, with commentary, slow motion replays, graphics etc. and shown across the USA & Canada.
POINTS :
When writing about the first American College Cricket Spring Break Championship in 2009 the New York Times said, "cricket has not even registered a pulse on the American sports scene". The game was invisible.
American College Cricket deliberately set out to change that, and we have brought Mainstream media to the game like no one before or since. We pioneered the use of Social Media like Facebook & webstreaming – & we are happy to see other cricket in the USA following.
But we have a far way to go, so don't just show up to play – promoting AmericanCollegeCricket.com  articles is your individual membership dues.
Our Points System was developed to encourage exciting spectator-friendly cricket on the field,and promotion of the game off the field –
Win = 7 pts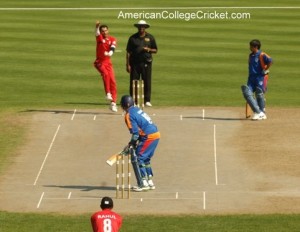 Run rate of 7.5 = 1 bonus pt
Run rate of 10 = 1 bonus pt (additional)
Losing all wickets results in a forfeiture of all Bonus pts.
Bowling a Team out = 1 bonus pt.
Loss = 1 pt
OFF THE FIELD PERFORMANCE
Teams promoting American College Cricket & your Club in the Media may earn Bonus Points:  for posting AmericanCollegeCricket.com articles on Facebook, Twitter Google + & other social media. 
2. for getting publicity in your student media or college website, or media outside of school,at Homecoming etc. If your team has a section on your school's website, get AmericanCollegeCricket.com put as a link.
Engage the Student Associations, like the Desi, Caribbean SAs etc, & give them the info about your Club & American College Cricket  – using one group as an example: there are over 100,000 Indian International students in the USA, why is cricket not bigger ? Why is our FB fanpage not bigger ?
EVERY player, & member of your Club MUST "like" the AmericanCollegeCricket.com Fanpage on Facebook.
FIELDS – we will be playing at the CBRP Cricket Stadium & its 2 side-fields
http://www.broward.org/Parks/CentralBrowardRegionalPark/Pages/Default.aspx
and the 2 fields at Brian Piccolo Park
http://www.broward.org/Parks/BrianPiccoloPark/Pages/Default.aspx
The CBRP Stadium is turf, & the side fields are an artificial surface (better than concrete with carpet or matting).
Brian Piccolo has the same artificial pitch & the 2nd pitch can be used as turf or matting (to be decided).
NO SMOKING – at cricket fields by any member of the touring squad, NOR anywhere whilst in uniform.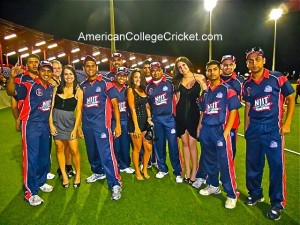 LOGOS – no unauthorised logos on uniforms, helmets or equipment. Names of sponsors must be given to Lloyd, for approval & appropriate recognition.
PHOTOGRAPHERS : Action photographers are needed. Must have a long-lens camera.
Email Lloyd @ Dogevpr2@aim.com.
BANNERS : bring your college banners to put on the Stadium boundary fence – this is valuable TV advertising which will please your school, & help your club
VIDEO – if you record video of your trip (especially if its HD like with a Flip-video camera), we may use some for for our planned ½ hour American College Cricket shows on TV Asia later.
BEHAVIOR – its does not matter what team you are, if you do not obey the rules & behave 'in the spirit of cricket' ….penalties could be as severe as not allowing your team to play in future tournaments
NEW TEAMS : To begin a team or join American College Cricket, contact Lloyd Jodah.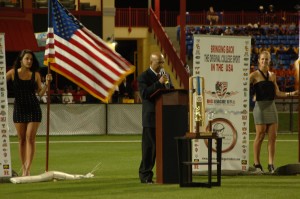 "Like" AmericanCollegeCricket.com on Facebook                                                                                                   https://www.facebook.com/CollegeCricket
Twitter : @CollegeCricketU                                          Google +
Photos are from 2011 National Championship