The team from

Auburn University Cricket Club drove 14 hours to win the first South East Championship of American College Cricket in Nov 2010, by defeating SEC rivals the University of Florida Gators at the CBRP Cricket Stadium in Ft Lauderdale.
In October 2010 the Gator Cricket Club had finally been motivated by American College Cricket President Lloyd Jodah to begin a hard ball team, and prepare for competitive cricket. American College Cricket helped equip the club with uniforms and equipment. Being part of the national organization elevated the profile of the club immensely.
The Auburn Tigers blanketed the Stadium's pristine outfield with their passion and teamwork, to earn the South East title, to follow their final 4 finish in the March National Championship.
November 2011, the tables were turned as University of Florida defeated Auburn in another hard fought South East Finals ! This year however it could be Roll Tide time as the boys at the University of Alabama get ready for their first American College Cricket tournament ! 
One of the founding pillars, the University of South Florida Bulls has been the most consistently high performing club in American College Cricket Nationals : in 2009 they were a Finalist, in 2010 a final four, 2011 undefeated & missing the final 4 on points,and in 2012 a Finalist ! Will this be the tournament they get a hard-earned title ?
Nov 3 & 4 the 2012 American College Cricket South East Conference Championship will take place at the CBRP, and TV Asia will televise the Semis and Finals. Email Lloyd 
Dogevpr2@aim.com
to register now :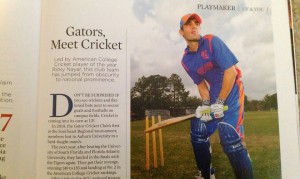 The following are the likely teams, but if you'd like to start a college club to play, contact Lloyd:
University of South Florida
University of Florida
Auburn University
Embry Riddle Aeronautical U
Florida Atlantic University
Florida International University
University of Alabama
Each team will play 2 matches on Sat Nov 3 – the Semi Finalists will be the 4 teams with the most points. The Semis and the Finals on Nov 4 will be televised by TV Asia and shown in the US & Canada.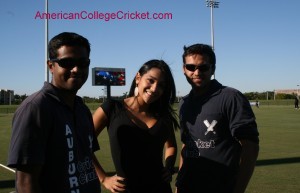 Teams can begin earning Bonus Points from now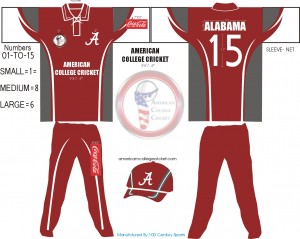 2010 South East regional