Last year the North East Championship became the first ever cricket to be televised in USA & Canada as American College Cricket once more, this time with TV Asia, raised the bar for the game. 
Rutgers and NYU-Polytechnic played the first televised domestic cricket match ever in USA & Canada.
In March 2010 we did the first webstream, and we're happy to see others follow since.
For the 2012 North East Championship, sponsored by Coca Cola, TV Asia will televise the Semis & Finals of Oct 14, as well as 2 matches from Oct 13. There will also be a roving camera on the other days. Below are the teams.
Here also are the designs for teams getting new uniforms, – no team can play unless in proper uniform (you will be on TV). The other teams will be wearing their uniforms from the American College Cricket Spring Break Championship.
Each team must also complete their "Likes" to qualify to play:
Reminder : we don't play invisible cricket, & you can't just show up to play, you must promote what we do – without a strong national organization, your club is a single voice in the wind. Start earning your BONUS POINTS now by promoting AmericanCollegeCricket.com articles on Facebook, Twitter & other Social Media.
I understand some schools just resumed this week, but please complete what you have to do ASAP, or you don't play. ALL players must "Like" our FB Fanpage.
Assuming the International "Special Guest" team comes, 4 of our best college teams will be selected to play against the Special Guest team. Two matches will be on Sunday Oct 7, and 2 on Saturday Oct 13 (filmed by TV Asia). These 2 matches may also be shown Internationally.
Boston U 
Harvard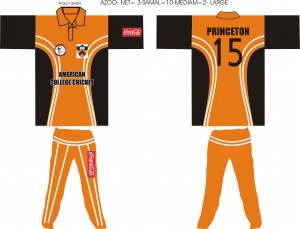 Princeton
Northeastern
NYU-Polytechnic
York College   (2012 National Champions)
LIU-Brooklyn
Rutgers
NJ Institute of Technology
Cornell
University at Buffalo
Each team will play 2 matches on Saturday, Oct 6 (rain date Oct 7). The top 4, based on points, will advance to the Semis to be played on Sunday Oct 14. Each game will be 20 overs, and finish within 3 hours.
Review the Rules & Bonus Points: