With the National Championship just around the corner in March, teams in Texas are getting ready to make their mark ,warming up with the first South West Championship on Jan 28 & 29. 
Texas A & M, Texas Tech, University of Houston Cougars, West Texas A & M and U of Houston Clearlake will compete in the South West regional on the new Texas A & M cricket field.  
Another new team, University of North Texas, too late for the SW regional,is getting ready for the Spring Break Championship.
The team from UH Clearlake is a perfect example of how American College Cricket is growing the game. Vivek Kotadia, a student who played for Cleveland State at the 2011 Spring Break Championship, transfered to Clearlake, contacted American College Cricket President Lloyd Jodah, and started a club at UH Clearlake !
The West Texas A & M University team is spearheaded by Navdeep Uppal (President & Captain of its Buffaloes Cricket Club), and travelling hundreds of miles for their first real competition.
Shuja Navqi heads up the UH Cougars team whilst Nihal Shah is President of the # 10 nationally ranked Texas Tech Raiders Cricket Club – both teams are very strong.
Texas A & M Aggies,ranked # 9 nationally,is hosting the first South West regional on their brand new on campus cricket field. Club President Ramshankar Subramanian and 2011 Club President of the Year Pradeep Gudlur have played major roles in the organizing of the tournament.
                                                                                                                                                          Photo : Vivek Kotadia (UH Clearlake)
UH Clearlake   vs  TAMU                                  8  am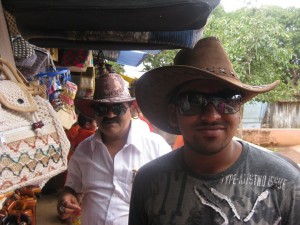 West TAMU  vs TEXAS TECH                          11 am
UH Cougars vs   UH Clearlake                           2.30 pm
TAMU vs TEXAS TECH                                    8 am   
UH Cougars vs West Tamu                              11 am   
Finals                                                                      2.30 pm
For Registration in the national championship, the 2012 American College Cricket Spring Break Championship, March 14 -18, to be televised on TV Asia, contact Lloyd Jodah, American College Cricket President now, by phone 646
The University of Houston Clearlake Team
Vivek Sanjay Kotadia – President
Srikanth Gutlapalli – Captain
Prashanth Manne
Aditya Singh Thakur
Ramesh Gangaraju
Krishna Shastry
Ashwin Ravi
Rahul Golapudi
Harsh Mukh
Vadlamudi karthik
Itihas Janagam
Sachin
Aveesh
Aditya Balasubramanian