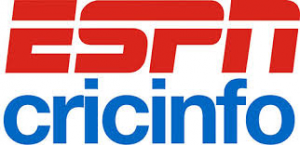 "ESPN has an entry-level opportunity for someone who is passionate about cricket and is interested to work in our digital media content production team in Bristol, CT.
Job Posting Title : Project – Multi-Media Editor ESPN Cricinfo
This is a Project position with an estimated length of 18 months.
Responsibilities include:
Maintaining our editorial standards on our dot-com websites
Work with the International Multimedia group in providing video to our websites
Edit video content, both original and/or repurposed, as-needed for our websites
Continually refresh our websites with new video material as directed by supervisor
Regularly submit new initiatives that will drive traffic and provide other multimedia / editing duties as needed within the International Multimedia Group
Screen games and select shots for digital highlights or in-progress match alerts
Maintain awareness of current Cricket and Soccer news and pitch ideas and opportunities
Maintain a strong connection with the Editorial heads of ESPNcricinfo to insure a unified direction of video production
May be called upon to support social media accounts and social initiatives
Accountable for strict adherence to established Digital Media Production processes and procedures
This position will primarily focus on cricket and has the potential to apply the developed skills to soccer as well. With World T20 Tournament, Soccer World Cup and 2015 ICC World Cup coming up this is an exciting time for all at ESPN."
Among the thousands of American College Cricket members we could have some very interested, & qualified candidates. (We play no part in the hiring) but American College Cricket members may also contact Lloyd at Dogevpr2@aim.com if interested & qualified, for referral.
https://sjobs.brassring.com/tgwebhost/jobdetails.aspx?jobId=144958&PartnerId=25348&SiteId=5039&type=mail&JobReqLang=1&recordstart=1&JobSiteId=5039&JobSiteInfo=144958_5039&gqid=464