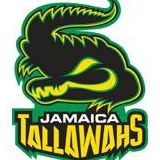 by Roger Sawh.
175. 333. Massive sixes. Cool and unperturbed. Heavy bat. Doo rag. Big Smile. Flamboyant shades. Gayle. Force.
It's easy to forget that Chris Gayle's first test innings was played at number 3. and that he wasn't a fixture in the side right away. He hasn't even been a permanent fixture (though that has been for a variety of reasons). He's been the 'bunny' of quite a few bowlers, including the great Chaminda Vaas of Sri Lanka who seemed to be able to hit his pads at will. No, he hasn't always been a superhero of ball smashing. He started somewhere and, through adaptation, he became better.
The name 'Chris Gayle' invokes a certain collection of images: the colored clothing of somewhere like Bangalore or Sydney or Jamaica or Worcestershire, a gargantuan Spartan willow, and balls flying away faster than bowlers can swivel their necks to bid adieu to their best offerings. He's Herculean in presence – tall, imposing, and highly aware of his capacity to decimate an attack at will. But there's something that gets swept under the rug in discussions regarding 'Crampy': his evolution.
For far too long he was a power hitter who didn't score as heavily as his hulking capabilities suggested he could. Clearly, and deliberately, he worked on his defects, shredding unsuccessful shots from his armory and perfecting his preferred swats. The IPLs, BBLs, SLPLs and other T20 carnivals of the world got to see his prowess. He had employed a Darwinian notion – 'survival of the fittest' – by refining and retooling his approach to maximize his gifts. He decided it was best to 'wait and see' a few overs at the beginning of innings, relying on the wallops he could mete out later to negate concerns about scoring. Runs flowed thick and fast, and his broad Kingstonian smile was a regular sight. Recent times, though, have seen that smile less regularly flashed.
Having watched Chris Gayle over the course of the West Indies 2013 home series and in his first few games of the Limacol Caribbean Premier League, there seems to be a need for yet another evolutionary stage in his cricketing life cycle. Call it fatigue, indecision, bad luck, bad form or Father Time rearing his head, but Chris Gayle hasn't quite been himself lately. Failures have come far too often, and the crowds' yearning for sixes have only led to frustration when he has barely gotten into double figures.
Things got so 'bad' recently that, in the final two games of the ODI series against Pakistan, he batted in the West Indies middle order. In this unfamiliar role, he fared slightly better but still failed to do what a batsman of such repute should. His reshuffle was an admission, small as it may have been, that all was not well with the big Jamaican. Even now, back in his regular role at the top for the Jamaica Tallawahs in the LCPL, he has not yet fired and has looked out of sorts to regular viewers.
In times of environmental change, organisms must adapt or run the risk of extinction. Gayle must once again enact an evolutionary strategy. While it always feels like a big innings of his is just around the corner, the recent lull in run-scoring means that he has to find a way to make the earlier part of his innings more productive. Despite wanting to 'see out' a few overs before upping his aggression, universal knowledge of the fact that he is loathe to run between the wickets has made his untimely dismissals especially unsavory in his current dry spell. Believe or not, discussions have even begun to brood on whether he ought to be benched – or dropped altogether.
A move to the middle order in a format or two may sound sacrilegious to Gayle's legion of fans, but it could be the necessary tonic to help him resurrect his old destructive self. Facing ostensibly less pressure right away, thus freeing him of the burden of negotiating the freshest of bowlers at their peak, could be the antidote for a man who always seems a couple of lusty blows away from being right back in his element.
Disposing of a talent such as Chris Gayle is not wise. He needs nature and nurture to step in. The mechanisms and supports are in place for him to make adjustments in order to emerge from the batting morass. If Jayawardene, Amla and Trott, paragons of batsmanship in the test arena, can biff the ball in T20s and ODIs, then Christopher Henry Gayle can, and should, be able to ensure his own survival at the highest level across formats by being adaptable.
Cricket nowadays is all about quick and cunning changes; scoops and laps against slow bouncers and blockhole balls. With the nature around him adjusting, Chris Gayle needs to modify his method soon. He's got a wealth of experience, permeates a natural charisma, and can slaughter attacks when on song – the whole Caribbean region is rooting for an evolution to a new phase of the Gayle Storm. As Carl Sagan, the famous American Astrophysicist, once remarked, "Extinction is the rule. Survival is the exception." There's no doubt that Chris Gayle is exceptional – his needed evolution must now help him survive.
About the writer R.K Sawh
 BSc (Hons) from U of Toronto (2005-2009) in Human Biology, Health Studies and Bioethics,
BA (hons) from York University (2010-2012) in Law and Society,
Expected JD from Queen's University Faculty of Law (2012-2015)
Roger's articles have appeared on Cricinfo & his blog http://wicricketgroup.blogspot.ca/2013/08/chris-gayles-needed-evolution.html
Views expressed are those of the writer, & not neccesarily those of American College Cricket
 http://wicricketgroup.blogspot.ca/2013/08/chris-gayles-needed-evolution.html