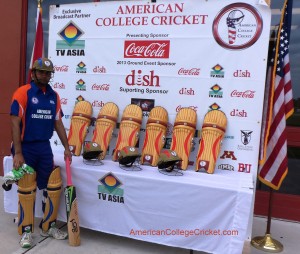 As always we'd like to express our appreciation to TV Asia, our Exclusive Broadcast Partner, and to Coca Cola, Presenting Sponsor of American College Cricket, and Dish Network, Supporting Sponsor.
Our appreciation to the administrations and media of all our member colleges for supporting our cricket clubs.
Thanks to the Florida Cricket Umpires Association, especially our Umpires' Coordinator Max Diah  and:
Chief Umpire Hubert Smythe – ICC Americas ELITE
Umpire Ashook Brijcoomar – ICC Americas Panel
& all our Umpires (all West Indies Certified)
Many companies, organisations and individuals supported our teams in their community, & therefore American College Cricket.
Our appreciation to :
The New Inning Foundation  (for helping make play in the CBRP Stadium possible).
CricketZoneUSA & Trophy World – maker & co-designer of the Shiv Chanderpaul Trophy
Children across Borders ( USF)
Citibank  – in College Station (Texas A & M)
Tiger Fuel Company  (Virginia Tech)
100 Century Sports (our helmets & pads)
Icore Infotech Inc 
 (West Virginia U) 
Dr Shehzad Topiwala (Phoenix East Aviation)
Samosa Hut & Grill, Currytos Restaurant
, 
Dallas Premiere League, (UT Arlington)
QA Infotech,Michigan Cricket Association, Ford Cricket League, Michigan Premiere CC
 (Wayne State U)
Advanced Technology Group USA Inc (UHCL Hawks)
Cricket Store Online & Hammer Bats
CricHQ
Texas Tech:
1- Koko inn and KoKo Club, Lubbock TX
2- LCC(Lubbock Cricket Club), Lubbock TX 
3- USA and Raider L, Lubbock TX
4- Budget INN, New Mexico 
5- Holiday INN, Brown Field, TX
6- Raju Bhakta
7- Vinay Bhakta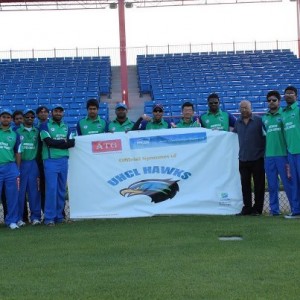 8- Manish Bhakta
9- Divyesh Bhakta
10- Henry Patel
Thanks to all the individual contributors to our teams on Gofundme.com. 
Thanks to :
The Championship Management team :
Colin Michael Jodah (1956 -2013), Amir Sadiqqui, Jamie Lloyd, David Sentance, Darren Stortz, Tim Shirriffs, Max Diah, Rahul Potghan & Lloyd Jodah (Founder & President of American College Cricket).
Physio : Parijat Kumar  (BA – Physiotheraphy,Delhi U) – MA student, Exercise Science & Sports Sciences at Texas Tech.
CBRP & Stadium Manager Duncan Finch – who has been a joy to work with since 2009.
Pitch curators Sam Plummer & Milton Taylor.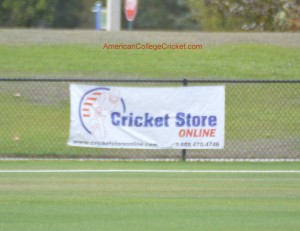 Jim Parker & the Riverview Studios Production Crew.
Special thanks to John Aaron, Krish Prasad, Daniel Slim Vidal & Mark Anthony.