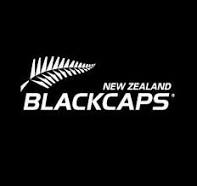 New Zealand Cricket has taken the first steps to establish both on-line scoring and a database of cricket fans and players, with the selection of Wellington-based cricket technology company CricHQ to lead the project.
The technology improvements for NZC, which will be up and running from later this year, include the provision of on-line scoring of cricket matches utilising iPads, laptops, tablets and mobile phones as well as the management of cricket competitions at club level across the country.
The first phase of the project will see clubs based at all six Major Associations and 22 District Associations throughout New Zealand able to administer their live match scoring, competition scheduling, point tables, statistics, and player and fan databases on-line via the CricHQ platform.
NZC Chief Operating Officer Craig Presland said the partnership between NZC and CricHQ was great news for everyone involved in cricket around the country.
"CricHQ is going to make the administration, scheduling and analysis of games at all levels much easier for everyone from club managers and administrators, coaches, umpires and scorers, through to players and their families and supporters".
Presland said the technology solution that Simon Baker and the team at CricHQ presented would be a big improvement on  the traditional paper score books.
CricHQ Chief Executive Simon Baker said,
"We've got some big partnerships in place overseas around competition management and player databases and now we are stoked to be working with NZC in our own backyard now too."
American College Cricket used the CricHQ scoring app the 2012 American College Cricket National Championship then a partnership with CricHQ was announced in May 2012. Since then American College Cricket has played a significant role in the spread of the app across the USA & Canada, even introducing it to the PSAL (NYC) High School Cricket & the NYPD Cricket League, though they have not yet adopted it.
"With our college teams spread all over the USA & Canada, it was easy to see, when I was first introduced to CricHQ in late 2011,what it could do for American College Cricket. Consequently I'm not surprised that New Zealand Cricket would see the benefits of the CricHQ products" said Lloyd Jodah, American College Cricket President.