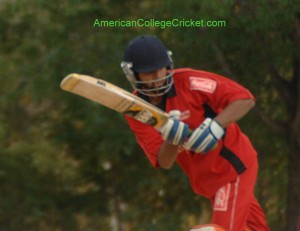 Tonight on TV Asia….at 7pm you can watch history unfold, as you watch the first century ever made on TV in the USA & Canada ! 
Its an exciting matchup between the Boston University & Rutgers University !  The rivalry goes back a bit, as these were the first 2 college teams to ever play in the CBRP Cricket Stadium in Florida !  Boston University won that match in 2010. 
TV Asia is available on all major cable systems in USA & Canada & Dish Network. American College Cricket is sponsored by Coca Cola.