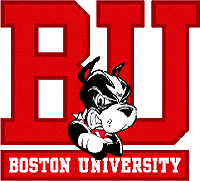 To see cricket being called "The Great American Pastime" on the Homepage of a major university is tremendous progress for the sport. But Boston University's IT dept took it to another level with their incredible moving images display !
Check it out, & move your cursor back & forth
Work like this gives cricket tremendous visibilty beyond a narrow base of cricket fans.It helps us build a potentially new fan base. 
Share it with your friends – when a college demonstrates this kind of support for our sport, & its cricket club, we must maximise it !
The team is one of the 5 pioneering orginal American College Cricket clubs from 2009 (led then by Sumantro Das), and is now led by Hayat Khan.