Five new college teams put on their American College Cricket uniforms to establish a foundation for cricket in their schools. Passion and love for the game brought them from as far as Massachusetts and upstate NY, as well as nearby NJ.
A total of 10 teams battled on 4 fields in Queens and Brooklyn for the Deryck Jodah Trophy in the American College Cricket North East Championship. The weather was gorgeous despite the forecast of rain and the players made the most of it.
Because of hitches with the CricHQ scoring app we are not able to bring you scorecards now,and other stats, however the app is a great option for scoring (as we found in the March National Championship) & we'll continue using it in future tournaments.
Harvard won vs Princeton University
York College won vs Cornell University
Boston University won vs LIU-Brooklyn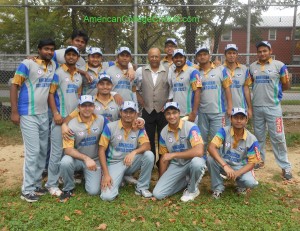 New Jersey Institute of Technology won vs Cornell
Rutgers won vs NYU-Polytechnic
Boston University won vs Northeastern
Harvard won vs LIU-Brooklyn
NYU-Polytechnic won vs NJ Institute of Technology
Rutgers won vs Northeastern
York College vs Princeton
NJIT and NYU-Polytechnic finished with a 1-1 record.
National Champions York College, Boston University,Harvard and Rutgers were undefeated and qualifed for the final four to be filmed by TV Asia. The date for the Semis & Finals will be confirmed, but is set for the weekend of Oct 27 & 28.
Harvard Cricket Club's performance is particularly noteworthy as its one of the colleges that cricket was played at in the late 1700s and early 1800s. It established an official club in 1862 and played until the 1920s. Motivated by American College Cricket Ibrahim Khan restarted the club in 2011, and now its set to play on TV challenging for the Deryck Jodah Trophy !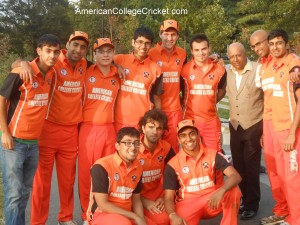 Boston University is one of the 5 colleges that took part in the first American College Cricket Spring Break Championship (the Nationals) in 2009 whilst Rutgers won the first North East regional in 2010.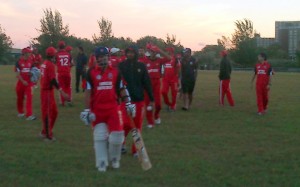 2012 National Champions York College also reached the 2010 Nationals Finals,after being started just a month before by Suleman Mohammed and Lloyd Jodah.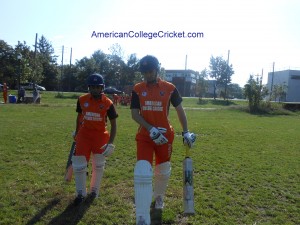 Photos:
1 – Harvard Cricket team
2 – LIU – Brooklyn Blackbirds with Lloyd Jodah, American College Cricket President
3 – Princeton cricket team, with Lloyd Jodah
4 – Northeastern Huskies
4 – openers for Princeton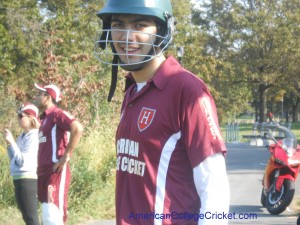 5 – Ibrahim Khan – Captain of Harvard Cricket Club