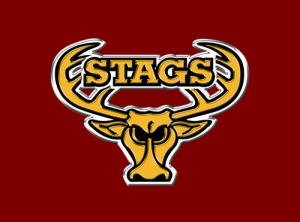 19 year old Claremont Colleges sophomore Sachit Sood heard about American College Cricket and contacted American College Cricket President Lloyd Jodah. They discussed the steps to begin a college cricket club, and though it was the Summer Break, with many of Sood's fellow students scattered around the world on vacation and internships, the wheels were set in motion.
They drafted a Consitution, & other paperwork was completed by Sachit. Now that the Fall Semester has begun, Sachit said that he has been told cricket will be approved as an official club sport at Claremont soon. Claremont Colleges will then be official members of American College Cricket. 
Sachit is a pace bowler/batsman who also happens to speak 4 languages: English, Hindi, Mandarin & Indonesian, but apparently "Howzat !!" sounds the same in all 4 languages !   
One of Sachit's fellow Engineering sophomore, Peter Orme said, "Seeing cricket spread across the US is very satisfying….as a member of American College Cricket I would be doing my part to bridge the gap between cricket and other Americans. Being an American College Cricket member is simply about encouraging others to enjoy cricket the way I have been able to enjoy it."
Pomona College (founded 1887) is the founding member of Claremont Colleges, a university consortium founded in 1925, comprised of 5 undergrad schools & 2 graduate colleges in the town of Claremont, near Los Angeles, CA. The undergrad colleges are : Pomona,Scripps,Claremont McKenna,Harvey Mudd, & Pitzer and the graduate colleges are : Claremont Graduate University and Keck Graduate Insitute of Applied Sciences. Together they have about 6,900 students in adjoining campuses.
The Claremont team's core includes some other talented players including Shatanu Garg, who toured England with the Doon School's cricket team (Doon is a top high school in India). Another Doon School cricketer, now Economics sophomore at Claremont McKeena Vahin Khosla said,
 "As a team we want to see cricket spread across USA & Canada. Having been so closely connected with cricket since childhood, we want to remain the association with the game under any circumstances. That's why all of us were extremely excited when we found out about American College Cricket.
We believe American College Cricket is doing a great job to promote the game and bring it to a wider audience.It allows cricket fanatics like us to continue playing, whilst encouraging us to do our bit to spread the game." 
Together with Karthik Das, who played as wicketkeeper & opening batsman for United World College (Singapore) and Arjun Kapur forming the nucleus Sachit expects the Stags (Claremont Colleges male sports teams name) to have a strong team for the 2012 American College Cricket West Coast Championship. With Southern California weather, they expect to be able to practice a lot also.
The West Coast Championship will take place Thanksgiving Weekend in the Los Angeles area – venue to be announced. The Semis and the Finals will be televised by TV Asia. The Claremont Colleges Stags will be provided with uniforms courtesy of American College Cricket sponsor Coca Cola.