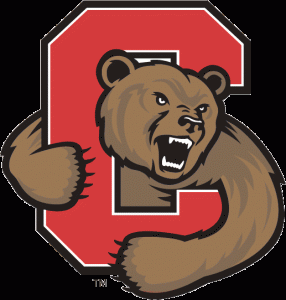 The Ivy League played a huge role in the development of sports in America & won many early collegiate titles. With the Ivies' rules against the granting of athletic scholarships however, other colleges have come to dominate college sports. With cricket the Ivy League schools have the opportunity even the score, as when UPenn reached the final four in the Nationals in 2011. 
There are intense sports' rivalries among the Ivies, and the earliest were in cricket and rowing. Now Cornell University has become the 4th Ivy League school to be a part of American College  Cricket, following University of Pennsylvania, Harvard and Princeton.
On April 22, 1903 some graduate students at Cornell University met in Barnes Hall and, after considerable discussion & meetings, decided to form the Cornell Cricket Club. In the 1800s cricket was active at the University of Pennsylvania, Haverford College, Harvard University, Princeton University and clubs like Merion, Philadelphia, Germantown in PA, St George's in NYC and Longwood in MA. However Cornell Cricket had sporadic activity and by 1911 went the way of cricket itself in America – it practically disappeared.
Documented attempts were made to revive cricket at Cornell in 2003, and 2008. In 2008 the focus was put on tape-ball, and over the next couple of years Cornell played against neighboring universities like Colgate & Syracuse.
In founding American College Cricket, President Lloyd Jodah was in contact with a Cornell student Krithart Jain in an attempt to get Cornell to play the first American College Cricket Spring Break Championship in 2009, but the effort floundered. Kritarth graduated with a degree in Electrical & Computer Engineering in 2011.
Other students also showed some interest but it was not until 2012, under the leadership of Salil Nanda (now an alum) that Cornell University finally became a part of American College Cricket. Salil, a fast bowling an all rounder, graduated with a Masters in Biomedical Engineering but has remained part of the club. An example of the alumni involvement by American College Cricket rearing results.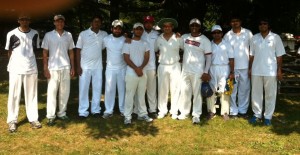 With colleagues Aritro Roy,Aadhar Jain,Taimoor Akhtar,Surya Saha, Madhur Srivastava,and Sekhar Moganty the Cornell Cricket Club was reorganized, and given focus. Hard ball matches followed, and Cornell has won games against Syracuse University and Rochester Cricket Club.  
The school colors are "brick red" (called carnelian) and white, and the sports name is "Big Red".The fight song is "Give my regards to Davy" and a bear is used as the unofficial mascot.
Cornell is usually ranked in the Top 20 of the world's universities and accordingly has a tremendous record of achievement in many fields. For example it was at the Cornell Aeronautical Lab that the Automotive Crash Injury Research Project was begun in 1952, pioneering crash-testing. With the recent landing of "Curiosity" Rover on Mars, its worth noting that Cornell has been involved in NASA's missions to Mars since 1962. 
Notable Alumni include : Pacemaker inventor Wilson Greatbatch,Supreme Court Justice Ruth Bader Ginsberg, Henry Heimlich,C Everett Koop, Science guy Bill Nye, Ann Coulter, Bill Maher, designer of the Empire State Building Richmond Shreve, writer Toni Morrison, Superman Christopher Reeve and Jimmy Smits.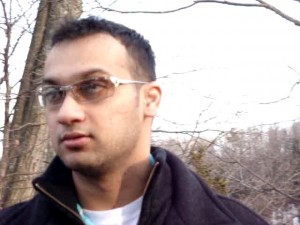 Chairmen & CEOs of countless companies such as Sanford Weill, Andrew Tisch. Founders of companies such as Staples' Myra Hart,Qualcomm Irwin Jacobs, Priceline.com Jay Walker and David Starr, founding President of Stanford University.
Football legend Glenn "Pop" Warner is a Cornell alum. 
Photo : Salil Nanda