Happy Birthday to Shiv Chanderpaul !
 History will judge Chanderpaul as one of the 2 most important cricketers, with Sachin Tendullkar, of our times !
For Shiv's on the field accomplishments…..and for his support of the development of the game in the USA & Canada. Shiv is the first, and only active Test player to ever get behind the development of cricket in the USA & Canada.
From the beginning Chanderpaul has been the patron & endorser of American College Cricket. The American College Cricket Spring Break Championship has been played for the Shiv Chanderpaul Trophy from the first National Championship, in March 2009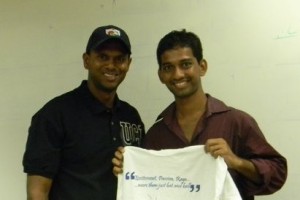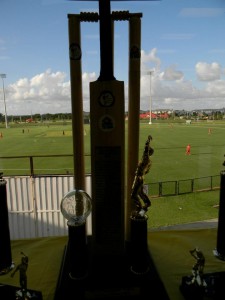 Chanderpaul with Unniversity of Florida student Krishnareo Dase in 2010
2 – the Chanderpaul Trophy
(from CricketzoneUSA).
-special design by American College Cricket & CricketzoneUSA