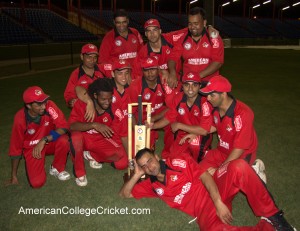 The following are the dates for the 2012 American College Cricket Regional Championships: 
North East – Oct 6 & 7 in NY
Midwest – Sept 29 & 30, for the Gordon Gee Trophy in Ohio
Mid Atlantic – Oct 13 & 14 changed to Oct 20 & 21
South East – Oct 27 & 28, in Florida changed to Nov 3 & 4
South West –  Jan 26 & 27, in Texas
West Coast – Nov 24 & 25, in CA 
ALUMNI : American College Cricket alumni teams may play in any regional, as special guests. The team can comprise ex-students of all colleges which are members of American College Cricket, even if a student did not get a chance to represent his school.
For example an Alumni team playing in the West Coast Regional can have 2 Auburn alu, 3 USC, 1 Thunderbird,1 Texas Tech etc.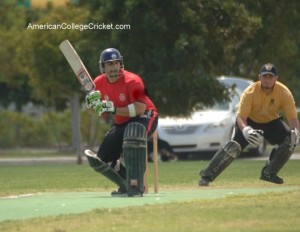 Contact Lloyd at Dogevpr2@aim.com  if you would like to be the Organizer/Manager of an Alumni team, in any part of USA & Canada, or to begin a team in a college.
We continue to allow 2 alumni per playing XI for each college team (where school rules permit). 
North East :  whilst many of the colleges will be back from the Summer Break, its possible we may shift it back 2 weeks to accommodate schools which may be starting the Fall Semester later 
South West
: last year we had the first South West Championship at the end of Jan. This year, we will strive to fit it into the Fall Semester.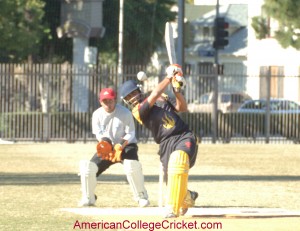 Beginning of Registration will be announced later. To participate in a Regional :
1 – your College Club must be a member of American College Cricket for at least 1 month before your Regional.
2 – must promote AmericanCollegeCricket.com articles on Facebook, even during the summer vacation. Being a member of American College Cricket means being active, promoting, all year- not just at tournament time.
By posting AmericanCollegeCricket.com articles on Facebook & other social media, you build YOUR fanbase, your club's fanbase,& the game's fanbase. We are not cricket just for cricketers – we must build the fanbase, & its every player's responsibility !
Amidst your countless posts about the Miami Heat,Messi,soccer,Federer, etc post about your own thing – College Cricket ? Make stars of yourselves !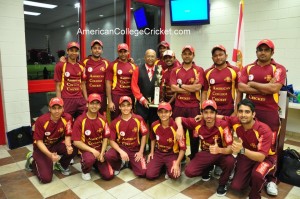 This Summer, in England, every sport except cricket, will be on the world's largest stage !  so its not enough to keep saying "cricket is the # 2 sport in the world" ! 
In the previous 2 years, American College Cricket has stuck to announced dates, but we reserve the right to change dates if necessary.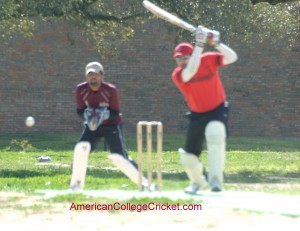 "Like" our Fanpage on Facebook