Cricket is now one of the sports being played on the Athletic Field of Long Island University-Brooklyn !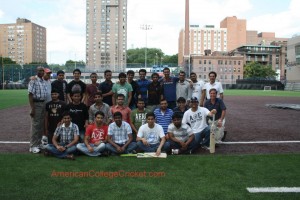 The LIU-Brooklyn Cricket Club was formed recently by a group of pharmacy students. Most had played for college teams back in India and were excited about the opportunity to play here. Initially they practiced wherever they could, sometimes on the Athletic Field, sometimes at nearby Ft Greene Park.
Under the leadership of Sandeep Devarshetty the club became a part of American College Cricket, eager to compete against other colleges. Though many interested students are away for the Summer Break, Sandeep has already had a group practicing,and the Athletic Field has been secured for 4 hour practice sessions twice a week.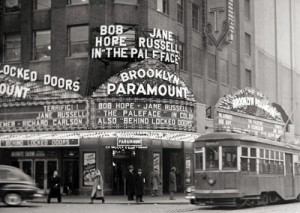 The club also got new equipment, and have ordered shirts.
Sandeep has organized practices so LIU-Brooklyn can be ready for the American College Cricket Northeast Championship in September, where they will be competing against experienced teams like Boston University, 2010 Northeast Champion Rutgers University, 2011 National semi-finalist University of Pennsylvania, 2011 Northeast Champion Ryerson University and 2012 National Champion York College. 
LIU-Brooklyn is now the 2nd Brooklyn college, with NYU-Polytechnic that has a cricket team.
Though staff do not play on the colleges' teams,they may practice and Club Advisor Patrick Campbell added, "Students have been joined by a number of their professors as well. Dr. Cecil Joseph, assistant professor of biochemistry, played cricket growing up in Grenada. Professor of Pharmaceutics Dr. Almas Babar graduated from the University of Punjab, Pakistan, and has the scars to prove his cricket experience.
Dr. Rutesh Dave, assistant professor of pharmaceutics and Dr. Bupendra Shah, Associate Professor of Social and Administrative Sciences, both played cricket during their college days in India and have joined their graduate students on the pitch for practice this summer.

"
Most of the club members at the moment are from the Arnold & Marie Schwartz College of Pharmacy and Health Sciences studying pharmaceutics and industrial pharmacy. One of the oldest Pharmacy schools in the country,it was established as Brooklyn College of Pharmacy in 1886, and became affiliated with LIU in 1929 then merged with the Brooklyn campus in 1929.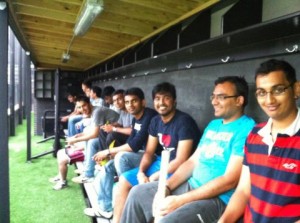 According to Advisor Campbell,
"
 In September, we would like to play some intramural matches against the PharmD students and will open the club to the rest of the campus students

."
LIU Brooklyn was established in 1926 (a 2nd campus, LIU-Post was established in 1954) . The campus includes the former Brooklyn Paramount Theater, the first theather in the world built for "talking pictures", later the site of Allan Freed's rock 'n roll shows in the early days of rock n roll.
For decades the Theater hosted LIU Basketball (the Blackbirds). Notably with basketball's global expansion is the fact that the first non-American to play in an NBA Finals was Hank Beenders,a LIU Alum.