I GOT INTO UBC (University of British Columbia) ! THE WAIT IS OVER!!!!!! I AM SO SO SO SO SO SO SO HAPPY!
For 3 months I have been imagining when and where I would be when I got my acceptance letter (I'm going back to school after leaving Ryerson University to continue studying Kinesiology). I have dreamed, schemed, and fantasized about it so many times.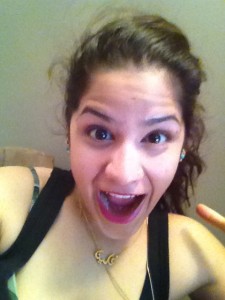 There have been times where I have been out with friends or family, and pulled out my iPhone to check and see, and often thought to myself, "hm…I don't want to find out in this particular situation" or "this would be the perfect time to find out!!"
When I was getting on my flight to NYC, I was hoping I would find out right before take off – how epic would that be?!
But really, where ever and when ever, it is a damn good feeling!
I was THRILLED!!!
I had actually forgotten to check today – surprisingly since I have been checking multiple times a day – sometimes every 10 minutes!
I had just come home from a manicure and pedicure, slash window shopping at Bloomingdales, and a friend asked me, on Facebook, whether I had been accepted yet or not – which is what prompted me to check.
and TA DA….!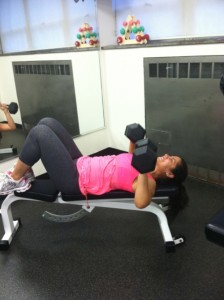 And then I went to the gym!

I trained my Chest today:
Flat Dumbbell Chest Press
2 sets: 12 reps/10 reps @ 35 lbs
1 set: 12 reps @ 30 lbs
Incline Chest Press Machine
1 X 12 reps @ 40 lbs
2 X 12 reps @ 30 lbs
Standing Cable Chest Flye
3 X 12 reps @ 15 lbs
Flat Bench Dumbbell Flyes
1 X 12 reps @ 15 lbs
2 X 12 reps @ 20 lbs 
Followed by 30 minutes on the Elliptical (on average I was at level 9) and 10 minutes on the Stationary Bike (level 5).
And then I came home and prepared dinner.
We made Panko Crusted Parmesan Chicken Breasts and Arrabiata Cheese Ravioli with a glass of celebatory champagne, and some good ol' cousin time. Sounds pretty darn delicious eh?! 
I wish I took pictures!! I was actually going to post the recipe up, but it totally slipped my mind in all the excitement !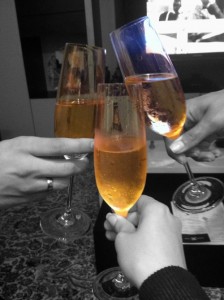 I guess I could still post the recipe of tonights dinner, but what's a recipe without pictures?!
I am not a fan of recipes without pictures – if it doesn't have an appetizing visual, it best sound pretty darn delicious, perhaps with something that will automatically get my salivary glands bursting by just reading the name of something I love to eat; like, goat cheese, brie cheese, zucchini, mushrooms, coconut, basil, hazelnuts, pecans, or any nuts really…okay, can you tell I am hungry?! and sleepy for that matter. It's almost 3 am. I better get to bed!
Sweet dreams



VOTE for American College Cricket on the Mission:Small Business℠ page for a chance for a $ 250,000 Grant from Chase Bank.
After clicking "Log in & Support" ,search for "American College Cricket" and VOTE !  It takes seconds.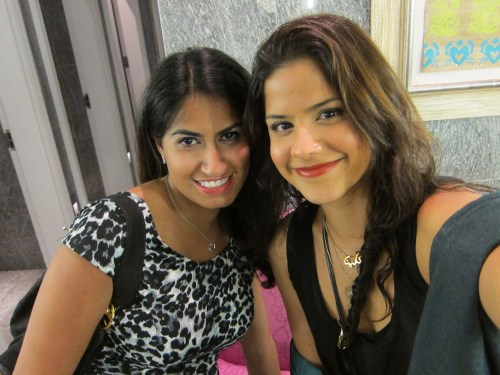 Written by Alyna. All workouts, advice, recipes etc are the responsibilty of the writer.