My name is Alyna and I am a 22 year old Kinesiology student living in Vancouver, British Columbia. I feel extremely grateful to live in the most beautiful city in the world, where the weather is mild; the trees are green; the ocean is near; and the mountains protect me.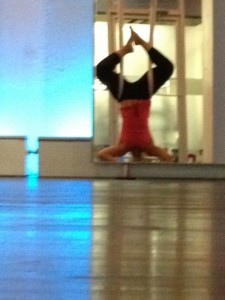 My blog will consist of factual information on things that intrigue me, informative posts to help you achieve your health and wellness goals, a log of my diet and training, and of course, random piffle and ranting about my oh-so-exciting life
If you met me in high school, 4 years ago, you would probably wonder if I was the same person. I was the kind of girl who bunked gym class to smoke at the smoke pitt with her friends,and always whined when she had to participate in physical activity.
When i graduated from high school in 2007, I was absolutely positive that I wanted a career in fashion design. I headed to Ryerson University in Toronto, where i began my studies in Fashion Design. The program was prestigious and the work was tedious.
After 2 years of enjoying life, growing up, and getting to know myself, I abruptly moved back to Vancouver. I took a semester off, spending half of it living the life of a rock star in Toronto, and the other half working at a restaurant in Vancouver. I then enrolled in school; completely and utterly confused as to where life was going to take me (or rather, where I was going to take life), I started taking an assortment of liberal arts and science courses, in hopes of finding a passion along the way.
I enrolled myself in a Biology class after being inspired by the tv show The Big Bang Theory. The Biology class inspired me to love my body and take care of this temple.I quit smoking (my first failed attempt) and decided I wanted to run a marathon.
I started training (I had only ever run on a treadmill so this was entirely new to me), which opened a wonderous door. I wanted to know how runners should fuel themselves; and began a lot of reading on nutrition and diet. I have had a gym membership since the age of 14. So, lifting weights and proper form has never been a foreign language to me.
Somehow, marathon running evolved into bodybuilding, which led to further research, reading, and learning. 
The following semester, I randomly enrolled in a Human Kinetics course called Biodynamics. This is when I realized I was meant to pursue my studies in Kinesiology; and let me tell you, it is the best personal discovery I have encountered. I absolutely LOVE school! Never before in my life have I been so thrilled to study, sit through lectures, and do homework.
I have learned so much in these past 2 years through school , causing me to gradually improve and enhance my health, wellness, and physique.
Moving back to Vancouver was truly a blessing. I discovered so much about myself and have paved a new path for my future; which I positively feel is a road to success.
I plan to share all that tickles my fancy
I love to sweat and try to workout 5-6 times a week. I used to be an avid yogi, practicing 7 days a week but unfortunately, due to my school work (and being broke), I have had to choose between the gym and yoga. One of
my goals
is to find time in my life, to incorporate yoga at least twice a week.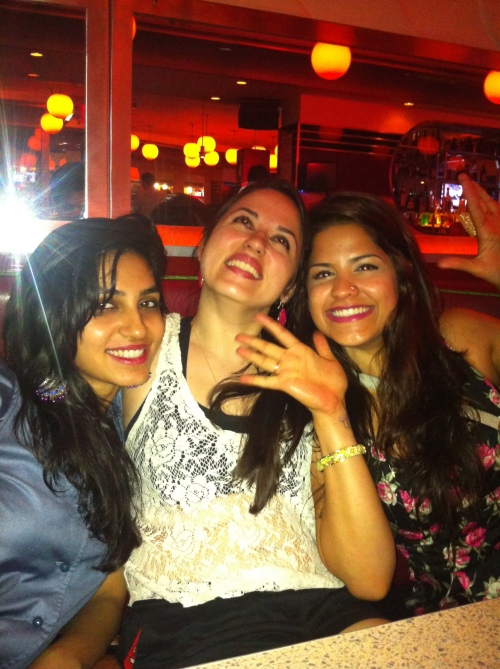 I  love food and have an enormous appetite. I have a terrible habit of munching and I love sweet treats, so I aim to eat clean 80% of the time.
Between school, the gym, and living life, I find it hard to cook meals everyday, but make a strong effort to have meals prepared the night before. 
I hope to one day make a difference, as woman, in the world of health and wellness.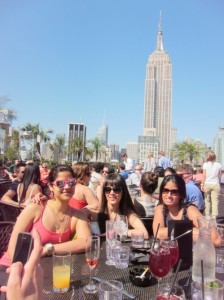 Amaani , in a lot o these pics with me, is my cousin,my best friend, my soulmate. She knows every detail of my life, and probably knows me better than I know myself. I do not know what I would do without her wisdom and companionship.
Join me in my next post when I leave to spend 2 months in NYC with her! 
Please do keep in mind that I am not a certified trainer (as of yet), or a registered dietician, so please perform all exercises at your own risk, and if you have any allergies, be mindful of the recipes on my blog.