by Lloyd Jodah 
Cricket was being played on American universities campuses even in the 1700s and was known to be played at Harvard University in the early 1800s.
 An official cricket club was established at Harvard by 1868 (University of Pennsylvania's started in 1842). There is a report by the "father of baseball" Henry Chadwick, in 1891 about a Harvard vs UPenn cricket match which Harvard lost, scoring 55 to University of Penn's 134.
Chadwick was a cricketer & journalist who brought cricket stats to baseball, and wrote the rules of baseball in 1868.
Harvard also played against local teams like Longwood established by the Wright Brothers, two cricketers who began major league baseball (the Cincinatti Reds then Boston Red Sox). Longwood Cricket Club is where tennis' Davis Cup was begun by 4 Harvard students,in 1900.
In 1874 Harvard University played McGill University in two "football" games that were pivotal in the creation of "American" football, leading to the adoption of "carrying" the ball and use of an "oblong" ball. Of course the Harvard-Yale football game became an annual tradition.
In 1887 Harvard challenged Yale to cricket, which had no team, though there had been informal cricket at Yale in the early 1800s. Then in 1891 and 1892 Harvard University won the inter-collegiate Championship, which included University of Pennsylvania, Haverford College, Princeton, Columbia & Cornell Universities.
So, with this storied tradition in American sports its great to have Harvard University become a part of American College Cricket's mission to bring back the original American & Canadian game.
Restarted 2011 by Ibrahim Khan,and approved as a club sport, the Harvard Cricket Club meets weekly either at Jordan Field or the Corporal Burns Courts next to Peabody Terrace.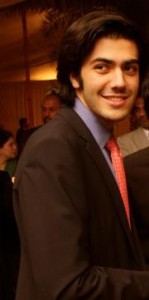 There has been intermittent cricket at Harvard, but the last Inter-Collegiate Cricket Association championship took place in 1924 – the last time Harvard competed in meaningful cricket.
In late 2008/early 2009 I was in communication with Varun Purandare at Yale, who was eager to play in the first American College Cricket Spring Break Championship and tried hard to, did not get a team together. So once again, Harvard is ahead in cricket.
Ibrhaim Khan said, "We look forward to being a part of American College Cricket, and are already preparing for next year's National Championship. We can't wait to begin playing competitively in this Fall's regionals."
This November two Harvard Law School grads, President Obama, and Mitt Romney will compete for the Presidency of the United States. Of any university, Harvard has had the most alumni, eight including President Obama, become President.
Many foreign heads of state attended Harvard, including Pakistan's Benazir Bhutto and Jamaica's Edward Seaga.
Harvard grad Bill Gates, once the world's richest man,is possibly the world's greatest humanitarian. Facebook's Mark Zuckerberg attended Harvard as did other recent newsmakers, NY Knicks Jeremy Lin & Buffalo Bills QB Ryan Fitzpatrick.
Tata Group Chairman Ratan Tata graduated from the Business School in 1975.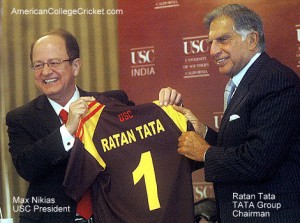 This Fall they can all follow Harvard University as it resumes its rivalry with the  University of Pennsylvania, in the American College Cricket Northeast Championship !
 Bottom Photos:
1 – Ibrahim Khan -Harvard Cricket co-Captain.
2. Harvard alum Ratan Tata receiving a USC Cricket shirt from USC President Max Nikias
3. University of Pennsylvania's 1887 cricket team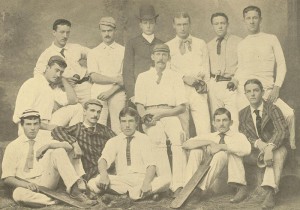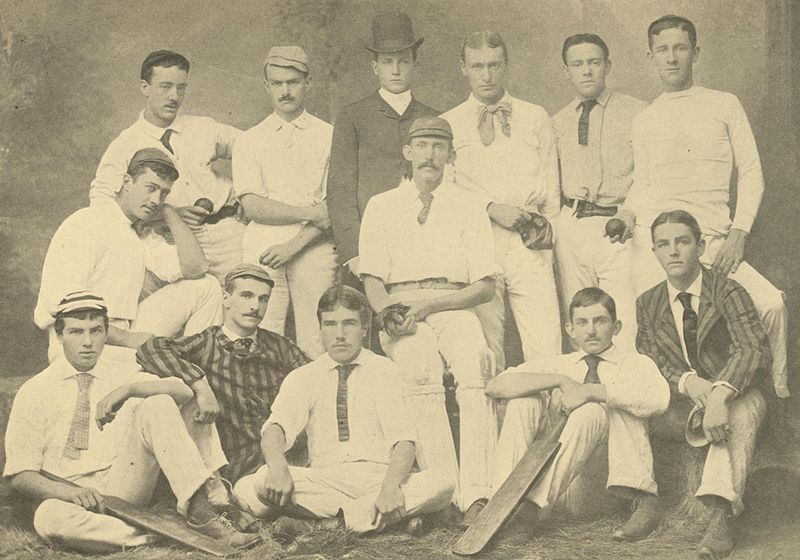 Thanks to David Sentance, "Cricket in America 1710 – 2000"