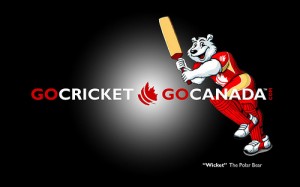 The following players have been named to the 1st Canadian University team :
Khushroo Wadia     (York U)  
Jai Patel                     (York U)    
Hassan Mirza          (Ryerson)
Rustam Bhatti         (York U)
Farhan Khan            (Ryerson) 
Hasan Choghtai       (York U) 
Harsh Desai             (Ryerson)
Arsalan Qadir          (York U) 
Raza Rehman          (York U)
Warren Rajroop     (Ryerson)
Hassan Adil              (York U)
Jaiveer Chauhan    (York U)
Nuuman Aslam       (Ryerson)
 Tayab Zafar             (McGill)
Rayan Pathan           (Ryerson)
Sufian Choudhary  (Ryerson)
Tristan Ali                 (York U)
Rustam Bhatti and Raza Rehman did not play in the 2012 American College Cricket Spring Break Championship as they were abroad with the Canadian National team, playing in the ICC T20 World Cup Qualifier.
Kushroo Wadia played for Canada in 2011, whilst Arsalan Qadir & Tristan Ali have played for the Canadian Under 19 team.
No doubt the opening pair will be the best in the USA or Canada, at any level, Kushroo Wadia and Jai Patel. Interestingly, though both play for York University, Jai Patel is actually an American resident.
Players will be drawn from this 17 shortlisted to play any matches arranged, based on availabilty due to school/work. Other players may be added if neccessary.
There are plans for the Team to play vs an All America College Team, and a Special Guest team at the 2012 American College Cricket Northeast Championship sponsored by Coca Cola on TV Asia.
Players were only selected from Canadian Universities that participated in American College Cricket events.
Back in 1844 when a USA vs Canada cricket match was the first International sporting event, many College (University) students played for both teams.