TV Asia news report : Lloyd Jodah, American College Cricket President at the 20th Phildelphia International Cricket Festival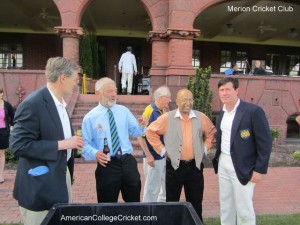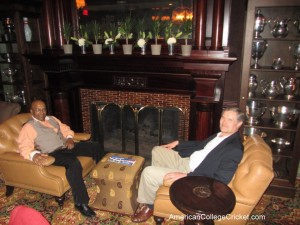 American College Cricket is dedicated to raising the profile of America's original game which was America's top sport until the 1890s.
The "Gentlemen of Philadelphia" (which in effect represented the USA) even defeated the touring Australian Test side in 1893, which couldn't handle John Bart King's swing bowling. Australia's Captain Jack Blackham said of the Philadelphian players, "They class with England's best." 
The Philadelphia International Cricket Festival keeps the flame alive, and helps remind us of a vital part of American history. The club houses of the Merion, and Germantown Cricket Clubs are rightly designated as historical.