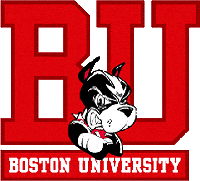 It took a tremendous amount of work by students like Boston University's Sumantro Das to ensure the historic first Championship took place in March 2009. As Sumantro tells it, the BUCC (a social club at the time) spent hours debating what this new thing was, and if it was credible enough to atend.
 Fortunately Boston University Cricket Club did, along with 4 other newly created teams and a new era for college sports in the USA & Canada, and for world cricket,began.
 Boston University has been a part of every American College Cricket National and regional Championship since, under Shilpin Makwana, Ankush Chandra and now Club President Shayaan Mehdi, and Captain Nafa Veqar. They were rewarded by being the first College team (with Rutgers) to play in the CBRP Stadiium.     
Beyond the game, American College Cricket represents the first representation of the previously unused, and unnoticed, influence and power, economic and otherwise, of students of a cricket background (Indian, desi generally, and others) in USA and Canadian Universities.
Boston University Cricket Club is one of our pioneers, and pillars, demonstrating a continuity and commitment that is exemplary. 
ROSTER :
Naufal Veqar (C)                                                                                   
Hayat Khan (VC)            
Vidit Munshi                  
Abhijit Warke                 
Sathvik Seshadri            
Tejas Atawane               
Akshar Patel                  
Akshay Basrur               
Rohan Arora                  
Shilpin Makwana           
Ammar Tareen              
Rohan Roy                     
Shayaan Mehdi              
Pavan Patel                    
Muzammil Muhammad