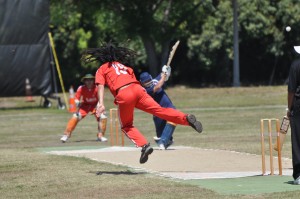 McGill University has played a remarkable role in sports in USA & Canada. First it was pivotal in the development of (American) football in 1874
Then in 1875 the first hockey game was played, involving mostly McGill students, who also devised the first hockey rules. In a connection to cricket, shortly after hockey goalies began using cricket leg pads.
Bruce Naismith, the inventor of basketball, was a McGill student.
Cricket was also played on campus at McGill in the 1800s, and there was a cricket field in the middle of the campus a hundred years.
Together with student Muhammed Tayab Zafar, I was happy to revive cricket at McGill in 2010, and restart the club which got official status and participated in the 2011 American College Cricket Spring Break Championship, exhibiting an exuberant sportsmanship that was delightful.
With more practice this year, McGill should be a force, even in Group C where 4 of its opponents, Auburn, Ryerson, Houston Cougars & York College are top ranked teams.
McGill Cricket ROSTER :