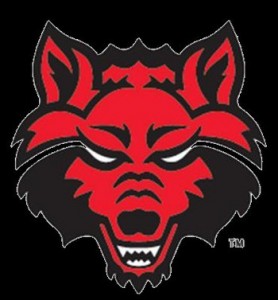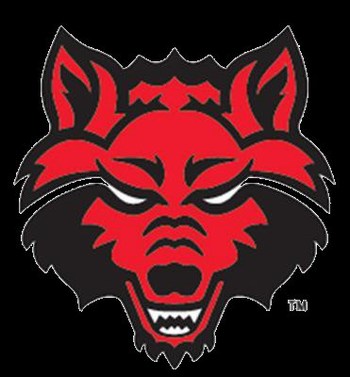 The Arkansas State University Cricket Club will play their first American College Cricket game this March. Their Captain Divya Patel, a 3rd year undergrad in Chemistry, did a lot of work in just over 1 month to get the Red Wolves to the nationals. 
As he put it,his ambition is to "Take my team to the highest level I possibly can, and give 100 % to be a great leader and great cricketer."
Considering the drive he showed by getting a team together, and the resources, to get to Florida, its clear Divya Patel is definitely a strong leader !
Like all our teams Arkansas State has aspiring doctors, pharmacists, engineers,software professionals, MBA  and a communications major but on the field they will no doubt be extremely competitive cricketers !
With no regionals in their area the Red Wolves have been given a wild card opportunity to go straight to the American College Cricket Spring Break Championship.
Being in the south, they have the weather to practice leading up to the Championship, and so should be a force to reckon with despite being in Group A with the # 1 team in the country, Texas A & M,and 3 teams that have made the final four in previous years, USF, University of Pennsylvania and UMBC.   
The team is:
1. Divya Patel (Captain)                                                              
2. Pranav Patel
3. Saami Ahmed
4. Ismail Hossain
5. Ricky Antony (WicketKeeper & Vice Captain )
6. Mohit Raj
7. Laksh Luther
8. Chirag Patel
9. Srikanth Muthiyala
10. Varun Katta
11. Tahir Qureshi
12. Jaynen Patel
Follow us on TWITTER : @CollegeCricketU