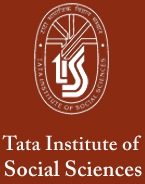 RUTGERS, TATA INSTITUTE OF SOCIAL SCIENCE LAUNCH
INDIA CENTER FOR SUSTAINABLE GROWTH AND TALENT DEVELOPMENT
Rutgers University Press Release
            NEW BRUNSWICK, N.J. – If strength truly lies in numbers, then India, with a population that includes more than 550 million citizens under 25, has the potential to develop one of the world's great workforces.
            At present, however, only a small percentage of those young people are gaining access to higher-level skills. A new joint initiative of Rutgers and the Tata Institute of Social Sciences (TISS) in Mumbai, the India Center for Sustainable Growth and Talent, will seek to correct that shortcoming.
            "Talent has been the key to India's emergence as a rapidly developing economic power since it liberalized its economy in 1991," said David Finegold, Rutgers' senior vice president for Lifelong Learning and Strategic Growth. "The country's large supply of well-educated, English-speaking graduates has helped attract investment from corporations around the world in its IT and business services.
            "But for India is to capture the benefits of its 'demographic dividend,' the largest single workforce for the global economy of the 21st century, India must urgently reform all stages of its education and training system."
            The new joint center will provide expert support for India's National Skill Development Strategy and the cooperative 21st Century Knowledge Initiative launched earlier this year by President Barack Obama and Prime Minister Manmohan Singh. Its three core parts are:
Applied research through the India Talent Observatory, including the influential annual survey of Indian graduates studying abroad that was jointly developed by Finegold (then dean of Rutgers' School of Management and Labor Relations) and Professor B. Venkatesh Kumar of TISS in Mumbai.
Cooperative education and training programs, including student exchange, development of dual-degree programs and short courses for continuing and executive education
Capacity building to enhance the governance and capabilities of India's education and training institutions through research fellowships for new and prospective Indian faculty, administrators and higher education policymakers.           
            The annual survey of Indian graduate students studying abroad was the institutions' first joint project. The research covered nearly 1,000 Indians who are either pursuing or have completed graduate study in the United States and found that only 8 percent strongly prefer to remain in this country.
 At the time, Finegold called the findings "surprising and encouraging" for Indian universities. "We expected that more students would lean heavily toward remaining in the U.S., but our results suggest many young academics would be interested in pursuing a faculty career in India if policymakers can address some of the key issues facing the Indian higher education system."
            Finegold added that India needs to recruit at least 1 million new faculty members for its colleges and universities if it is to meet the government's goal of making higher education available to 20 percent of young people by 2020. The partners' second version of the survey – to study Indians being educated in the United Kingdom and Australia and to also compare them with Chinese who have come to study in the U.S. – will be carried out in November.
            Both Rutgers and the Tata Institute have contributed funding toward the initiative and will seek additional monies through the Obama-Singh Knowledge Initiative. Private sources of funding also are being sought, Finegold said.
In another momentous event, Rutgers University plays vs NYU-Polytechnic in the first ever televised American College Cricket match this Saturday at 7 pm on TV Asia -available on major cable systems in the USA & Canada & Dish Network.