Two members of the 2010 American College Cricket Southeast Champion team, with Daisy. Auburn was last season's National Champions in college Football, and have continued their winning ways,even without Cam Newton
The Aggies Cricket Club raised $ 574 "hawking" at their college football game – a definite win ! They also currently putting in their cricket pitch on their new cricket field. Congratulations to the Texas A & M cricket guys ! 
College Football National Champions Auburn University Tigers continued their winning ways, even though Heisman Trophy winner Cam Newton has moved onto the NFL.
This week our colleges won 16 games, and lost 8 ( 2 of the losses were to our own teams). 
Auburn won vs Mississippi State  41 – 34
Florida State won vs CSU 62 – 10
Virginia Tech won vs East Carolina 17 – 10
Ohio State won vs Toled  27 – 22
UF won vs UAB   39 – 0
USF won vs Ball st  37 – 7
FIU won vs Louisvillle  24 – 17
Clemson won vs Wofford 35 – 27
Buffalo won vs Stonybrook  35 – 7
Houston won vs North Texas  48 – 23
Northwestern won vs Eastern Illinois 42 – 21
UCF won vs Boston College 30 – 3
USC won vs Utah  23 – 14
UCLA won vs San Jose State  27 – 14 
OUR TEAMS PLAYING EACH OTHER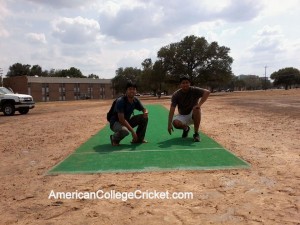 UNC won vs Rutgers  24 – 22
Michigan State won vs Florida Atlantic 44 – 0
OUR LOSSES
Penn State lost to Alabama 11 – 27
North Carolina State lost to Wake Forest  27 – 34
Iowa lost to Iowa St 41 – 44
Minnesota lost to New Mexico St  21 – 28
Purdue lost to Rice 22 – 24
Indian lost to Virgina  31 – 34