Dear Mr. Jodah and Mr. DiLoreto,
I would like to congratulate you on organizing such an amazing championship. UMBC really enjoyed participating in the championship.
Even though we lost in the semis, I believe we have it in us to win the championship and would definitely like to come back again next year for another shot at the title. The championship was very well organized.
Also, I heard some of the team members talking about an All Star 11 which is selected by American College Cricket. If so, by when is the team announced and would it be posted on the website?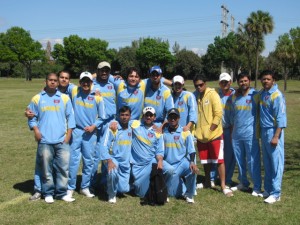 Congratulations once again on organizing such a wonderful event and it was definitely a success !
Thanks
Anand Patel
Undergraduate Research Award (URA) Scholar 2009 – UMBC
MS in Mechanical Engineering (Biomechanics) 2011 – UMBC
President – 22 Yards, The Cricket Club at UMBC