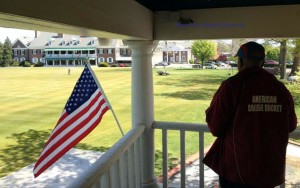 Over 98 % of our players conduct themselves in the Spirit of Cricket and are exemplary in their behavior. In fact, in Home & Away matches, you are in charge, and do fine.
However, a few players, and they sometimes influence their entire team, display negative behavior after an umpire's decision, sledging or as a reaction to sledging, rain-affected results & so on. Over 7 years we've noticed that some players who play in non-college leagues bring negative behavior into our college games.
It is a terrible way to play a sport, knowing that if a player or team is not pleased with a situation, they will throw a tantrum, get argumentative etc and mar the experience for everyone.
A few players don't seem to be aware of their Schools' Club Sports Rules for conduct when representing the school – but since cricket has its struggles in USA, we will only report negative behavior to your school as a last resort. Instead our Rules of Conduct will be the 1st resort.
Accordingly, from now we are implementing a Zero Tolerance Code.
ON FIELD UMPIRE's CALL :
Behavior will be given either :
1 – a Yellow Flag which is a warning. 2 Yellow Flags for the same player = a Red Flag
2 – a Red flag, which is immediate ejection for that player from the game.
3 – after 2 Red Flags in an innings, it's possible for a decision to be made by the Lloyd or the Field Manager in consultation with the Umpires ,to award the Win to the other Team. Definitely 3 Red Flags = a Loss.
4 – More than 2 people approaching & questioning the Umpire will result in a Yellow Flag for anyone who is not the Bowler or Captain.
Adverse reaction by any player to a Red Flag, in person or on social media, could lead to suspension from playing in the tournament & other possible disciplinary action, against the player and his team.
OFF FIELD :
Sometimes results are determined off the field, for example on Net Run Rate, or Duckworth-Lewis.
These are valid & established procedures, and should be accepted as such. A loss based on Duckworth Lewis is as valid as by any other means. Accept it & move on.
Arguing, or otherwise demonstrating displeasure at such results when they go against your team may also result in Yellow or Red flags.
1 – Yellow Flag is a warning to stop arguing the decision.
2 – Red Flag means you've crossed the line, and are suspended from playing the next official game by the team in the tournament. If all games have been played you will be suspended from playing your team's next tournament.
Any Review of an Umpire's on field application of a Penalty, will only apply to additional potential penalties, NOT whatever was already imposed.
RED FLAGS:
Any team with multiple Red Flags from their most recent tournament may result in all players from their team NOT being eligible for selection to an All Star team.