The Nottingham Post in England wrote about Adrian Gordon in 2011 : "Adrian steams in like a man who's just overheard the batsman saying something untoward about his mother. His action is less about honed fluidity, more about barely contained aggression."
–
A superb compliment for a man who was American College Cricket's fastest bowler, and the fastest in the USA too (clocked at 86 mph).
–
This March however, Adrian won't be playing, he will be "giving back" to American College Cricket as part of the Management Team, in the roles of Tournament Manager & TV Commentator. Adrian has played a management role in many previous American College Cricket Regionals.
–
Adrian graduated from NYU-Polytechnic University with a degree in Biomolecular Science in 2011. He had caught the eye of American College Cricket President Lloyd Jodah on a Queens field, as a batsman. Jodah encouraged him to form a cricket club at NYU-Poly, and Gordon helped found the club, recruited fellow students, and acted as de facto Captain/Coach/Manager as they took part in the 2010 Nationals.
In the first Northeast regional Gordon played an organizational role as well as led NYU-Poly to the Finals.He then travelled to Washington DC to assist in managing the Mid Atlantic Championship. For both Regionals Adrian got Ms Teen Bahamas 2008 Shanae Strachan to do the video interviewing, and Trophy presentations.
–
Gordon lead NYU-Poly again in the National Championship in 2011, where he smashed a record breaking 145, and 2 other 50s. A hurt foot limited his bowling but he was named a Championship MVP, earning the opportunity to spend 10 days in the IPL with Rajasthan Royals !
His leadership and play earned him selection as a College Cricket Player of the Year in 2010 & 2011, as well as College All-American selections, in 2010 and 2011.
–
Upon graduation in 2011 NYU-Polytechnic President Jerry Hultin hosted a farewell party, where he toasted Adrian :
"At NYU-Poly, we challenge our students from across the world to lead new paths, and this is what you did here," NYU-Polytechnic President Jerry Hultin said to the Adrian and the Cricket Club members. "You expanded opportunities for your fellow students, you collaborated in the same way that you do in your academics – to improve lives – and I applaud you for that."
–
Gordon began his cricket career in the West Indies where he represented Antigua at the Under 13,U 15 and Under 19 levels. Among his coaches have been Andy Roberts, Adam Sanford and Ian Pont. For the USA in 2011 Gordon took
3 for 21
against Tanzania,
3 for 25
against Argentina and wrapped up the tournament by destroying the batting of Italy, taking
4 wickets for 35
. Italy had beaten the USA ,earlier in the tournament in a game which Gordon did not play. He took
against
Bahamas
2 for 25
,and
 4 for 38
against the Argentineans in Bermuda. He played a huge role in the US moving up to Division 3. (it later was relegated to Div 4 in the next tournament when Gordon was not selected).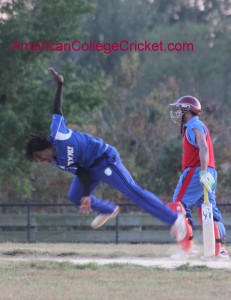 –
He spent a summer playing for Skegness in the Lincolnshire League in England even practiced with the West Indies and South African team in 2012. He has had more offers to play in Australia and England but for now has opted to work in the US.
"I owe a lot to Mr Lloyd and American College Cricket …I'm happy to give back to the organization and the game's development." Adrian said.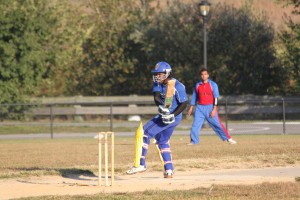 "Since I met him in 2009 I've found Adrian to be a wonderful young man, as well as a dynamic cricketer. He's always willing to contribute – he really exemplifies the best of what our American College Cricket leaders are," said American College Cricket President Lloyd Jodah.