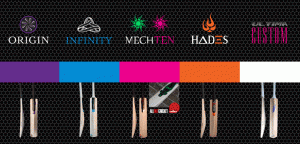 Safbats.co.uk 's cricket bats are "Hand made in Oxfordshire from the Finest English Willow. Our aims are simple, to keep alive a dying art of skill, craftsmanship and produce some of the finest and high performing handmade cricket bats money can buy."  
Safbats will custom make a bat according to the personal specifications of the Best Batsman of the 2012 American College Cricket Championship, to top International standards, according to Safbats Marketing Director Marcus Charman, a man who is extremely passionate about bats and cricket.
The honor of getting the custom made Safbats' bat goes to hard hitting opener Khushroo Wadia (York University & Canada), declared the Best Batsman of the 2012 American College Cricket Spring Break Championship.
Khushroo came into 2012 having struck 6 fifties in 10 innings in American College Cricket. This Spring Break he had scores of  34,113, 22, 52 and 32 . He recorded the only century of this Championship with 11 fours, 9 sixes for 98 runs in boundaries out of his 113. His aggregate was 253 at an average of 50.6.  
As part of the opening pair with Jai Patel, Wadia set the tone for York University Lions innnings and always played a major role in the victories that got the Lions to the final four. When he was out for 32 in the Semi finals against University of South Florida, hope seemed lost for York U. 
Khushroo is a 2012 All Canada selection, and a 2011 College Player of the Year. At the 2011 Championship he scored 58, 28, 67 and 65 (tied with Adrian Gordon,NYU-Poly for most runs) for a total of 218, average 54.5 !
In 2010, with Jai Patel, propelling York University's Championship run, he scored  4, 75*, 38,22, 78 and 54 for a total of 271, average 54.2 !   
His aggregate in all American College Cricket innings is 742 at an average of 53, with 1 century & 7 fifties !
His performances in 2010 & 2011 propelled him into the spotlight, earning him selection to play for Canada where his scores included 2 50's.
Just as important as the above, Khushroo Wadia has been an ambassador for American College Cricket, and promotes our movement.