One problem with looking at the history of cricket in the USA and Canada, is its sad path. The first national sport in both countries, cricket somehow managed to almost disappear, leaving fossils like the dinosaurs.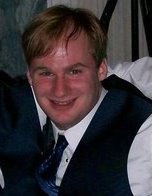 Few know that there is still a cricket pitch on one of George Washington's estates, or that the USA played Canada in the first International sporting event, a cricket match,in 1844. Major league baseball was even begun by cricketers, the Wrights.
Each year the Philadelphia Cricket Festival is a chance to see the grand pavilions and exquisite grounds of the Philadelphia,Belmont, Merion and Germantown Cricket clubs,mainly built in the 1850s. All now exclusive country clubs where golf and tennis have replaced cricket.
On a recent visit to the California I saw the original pavilion and sightscreen of the Hollywood Cricket Club, started by major Hollywood stars in 1932, but taken over by an Equestrian Club (now out of business) in 1978. In return cricket got Woodley, a pitiful replacement whose "custodians" have done practically nothing with, beyond congratulate themselves whilst soccer and football takes over its outfields.
Espn bought Cricinfo and makes millions of $$ yet practically never shows even cricket highlights thereby defying economics. Whilst in other American media cricket is refered to as a "Britsh game" as if that's a negative, and baseball and America itself were not "British" in origin.
Others talk of bringing "mainstream Americans" into the game, whilst ignoring the fact that sons of cricket-playing fathers, now living in America and Canada, are not playing the game. They delude themselves that cricket can be the next soccer, despite the different era we live in.
Almost noone knows of John Bart King, America's greatest cricketer, one of the world's best swing bowlers to ever play the game . So in his honor American College Cricket last year began the John Bart King Award – given to the top "American college player of the year, who is not originally from a cricket background."
We have seen American College Cricket bring many desi American players, raised in the USA, back to the game of their fathers and we will do more of that. But the John Bart King Award recognizes the accomplishments of American players who have chosen the very difficult journey of learning, and competing in cricket, despite having no family connection to the game.
Last year Ian Carlin (College of Wooster), a former Wooster running back, was the 2010 recipient of the John Bart King Award and as a result made Sports Ilustrated (Jan 31st,2011 issue). Curt Sonnet (George Washington U) blazed a trail with the GW Cricket Club in 2009 .
Darren Stortz, of the Universty of Iowa Hawkeyes Cricket club is the 2011 winner of the John Bart King Award.
Anup Gandhi, President of Hawkeyes Cricket, who has been Darren's cricket mentor and coach,said, "Darren is one of our most athletic fielders – he makes some good diving stops. From the first day when he showed up for our Cricket Clinic (in Dec 2009) he's shown a lot of passion for the game, even ordering his own kit from abroad and showing up regularly for practice."
Darren told us, "Anup and the guys have been welcoming, and have taught me a lot. My first official game was actually our first match at Nationals  (March 2011 American College Cricket Spring Break Championship). Principally I am a fielder, but with aspirations to be an allrounder bowling left arm medium. My favorite cricketers are Jonty Rhodes, Sachin Tendulkar, Denis Lillee, Kapil Dev and Kevin O'Brien."
A martial artist and a Senior at the University of Iowa studying for a Bachelor in Applied Studies, with an emphasis in history,Darren declared,"I don't like cricket….I love it ! After graduation, what ever I end up doing, cricket will remain a part of my life, either professionally or as a serious hobby."
Darren assisted in organizing the first Great Plains regional last Fall, and was also the photographer whilst playing ! He also works for the Big Ten Network on campus, and covers Hawkeyes football and other sports for Hawkeyesports.com. Darren is hoping to convince the network to do a promotional video for Hawkeyes Cricket and the 2012 American College Cricket Spring Break Championship.
Darren is responsible for a truly unique phrase in American sports, "I like the fact that I can say my cricket is 100% Iowan."
by Lloyd Jodah