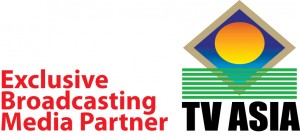 In 2008 American College Cricket pioneered cricket on Facebook then Twitter, and now on Google plus. The New York Times was persuaded to cover the first nationals, the American College Cricket Spring Break Championship in March 2009.
Then in March 2010 American College Cricket was first to broadcast domestic cricket in the USA and Canada, when the Semi Finals and Finals of the 2010 American College Cricket Spring Break Championship were webcast.York College, UMBC, USF and York University featured in those matches.
The bar was set, and as intended more cricket organisations in the USA & Canada began webcasting.
Now 3 years after American College Cricket's founding ,and 167 years after the momentous first International sporting event: a cricket match between USA & Canada, in 1844; American College Cricket has taken another giant leap for cricket in the America and Canada, by bringing it to TV, with its exclusive Media Partner TV Asia.
TV Asia will be showing the Semis and Finals of the American College Cricket Northeast Championship starting Oct 29 th. The schedule:
Rutgers University vs NYU-Polytechnic University – Saturday Oct 29, 7 pm
NJ Institute of Technology vs Ryerson University –  Saturday Nov 5 , 7 pm
FINALS                                                                –   Saturday Nov 12, 7pm  
Following the Northeast Championship, TV Asia will be showing the Semis and Finals of the American College Cricket Mid Atlantic Championship.
TV Asia is a US based pay Channel available on Echo Star's DISH Network Platform, on major Cable systems such as Cablevision, Time Warner, Comcast Xfinity, Cox, and on Verizon FIOS and A T & T uverse in the USA, and on Rogers and Bell Canada in Canada. Don't have TV Asia ? Call 1800 652 2253
 "In continuing with our mission to highlight and encourage local Talent, TV Asia is proud to be associated with American College Cricket in televising the regionals and the Spring break Championship Cricket matches in USA & Canada", stated Mr. H.R. Shah,Chairman of TV Asia.  
TV Asia is carried by the following Universities :
 Rutgers Universty
 Auburn University
 Kansas State University
 Stanford University
 Union College (Schenectady)
 University of Wisconsin Madison
 Western Michigan University   
TV Asia's distribution partners International Media Distributors has a program for distribution in Colleges
– tell the University Relations Dept in your colleges. Educational Partners:
http://www.imediadistribution.com/resources
In an effort to enhance educational programs for students, International Media Distribution is proud to connect schools across the United States with the best networks from around the world. The networks aid students in learning a language, understanding cultures or entertaining students far from home.
 Don't have TV Asia ?  Call 1800 652 2253