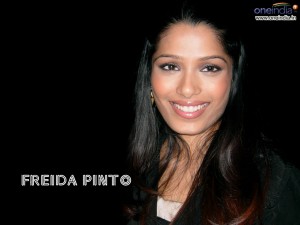 Freida Pinto came to our attention in "Slumdog Millionaire", and is right now at the top of the box office in "Rise of the Planet of the Apes, with James Franco of the Spiderman movies.
The gorgeous actress is now on a visit to her hometown of Mumbai, but has been spending a lot of time in New York city, and in London where her boyfriend, Dev Patel, lives. 
Freida and Patel met whilst filming.Her next movie is "The Immortals".