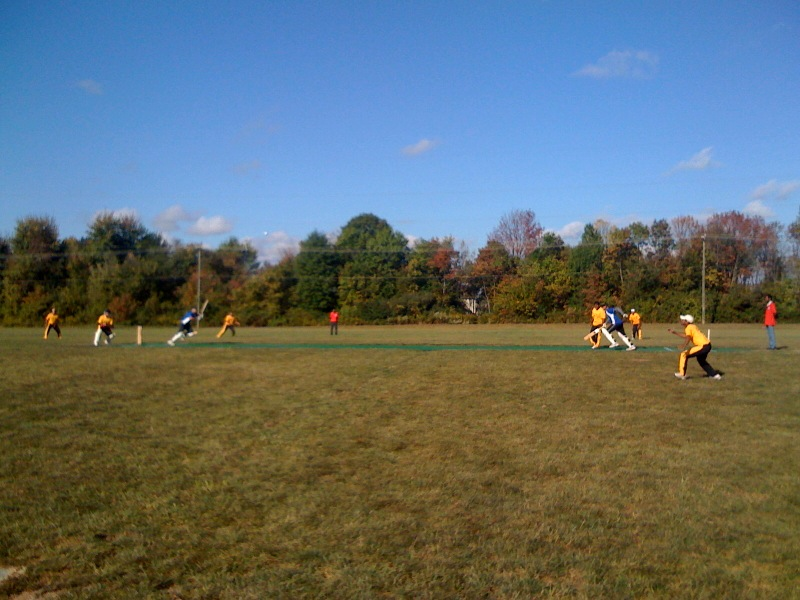 On a beautiful day on the aptly named Emerald Fields in Columbus,Ohio the original American college sport, cricket, made its appearance again, at the American College Cricket Midwest Conference Championship. 
Resplendent in their school colors the cricket clubs of  2 of US Universities sports powerhouses the Iowa Hawkeyes and Purdue Boilermakers, took the field.
Purdue – 60 runs for the loss of 1 wicket after 10 overs
Purdue – scored 154 for the loss of 4 wickets off their 20 overs. Feraz 67, and Srikar 56 top-scored for Purdue & took them to this very good score.
Now the Hawkeyes have to score 155 in their 20 overs to win !
Iowa   64 for the loss of 5 wickets after 10 overs . Purdue looking good !
Purdue wins ! Iowa all out for 71 runs ! We knew Purdue was strong coming into the Conference Cahmpionship but this is amazing ! Iowa has a good team but the Boilermakers steam rolled them !