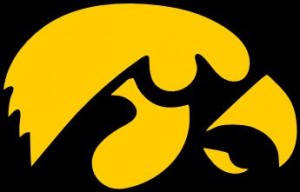 Carnegie Mellow showed their bowling strenght – getting Iowa out for 81 .
Iowa retaliated by having Carnegie Mellon reelinbg at 34 for 5 after 10 overs. It looks like an exciting  and close one !
The University of Iowa Cricket Club struck hard, and bowled out Carnegie Mellon for 62 ! Iowa won !