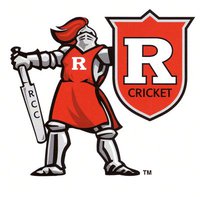 Saturday, October 16 · 9:00am – 6:00pm
Contacts: Hardik Jogani | (harjog@eden.rutgers.edu) | 201-777-0146
Nisarg Chokshi (nisargc@eden.rutgers.edu) | 732-824-2856
Reetik Parikh (reetik@eden.rutgers.edu) | 513-543-4454
Rules are as follows:
…
The Laws of Cricket apply except:
Each team will consist of 6 players and will play a 5 over game. The final game will consist of 8 ball overs.
One bowler can bowl a maximum of two overs.
Wides and no-balls will count as two runs.
Free hits will be offered on both wides and no-balls.
A batsman will retire not-out once he reaches 31 runs.
An innings will be concluded if 5 overs are completed or all 6 wickets fall.
The last man will stand while the 5th wicket will act as the runner while the last man will always take strike.
The amount of runs scored on the first ball of the innings will be doubled.
Any runs scored in the third over will be doubled to be added to the final tally.
When a wicket falls, 5 runs will be deducted from the batting side total.
If a wicket falls on the 1st ball of the innings 10 runs will be deducted from the batting side's total.
Hard Tennis Balls will be used.
Entry:
Each team will need to pay $40 in order to compete. Either pay in cash or send money via paypal. (Email: desibabu90@gmail.com). Payment must be received on or before Oct. 10th. Teams with a Rutgers Cricket Club member would have to pay only $25.
Once you have the team finalized email me the team's name, team members, and the captain's contact information!
Points System
Each winning team will be awarded two points
Each losing team will be awarded 0 points
If there is a tie – the result will be decided by a super over.
o Three batsmen will be nominated from each team and another over will be bowled by each team. Whichever team wins the super over will be awarded two points.
If there is a no result each team will be awarded one point.
Schedules and the play-off will be determined once the final number of teams is decided.
Final Prize
The first placed team will receive a monetary award which is yet to be determined.
Award for the second placed team is also yet to be determined.