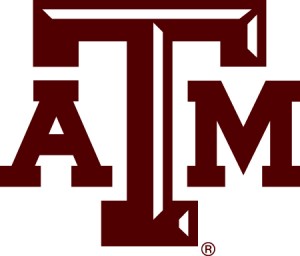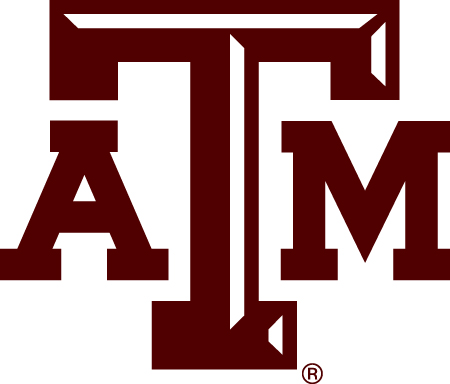 Sound the bugles ! The Texas A & M Aggies Cricket Club has joined American College Cricket !
Cricket has its 12th man, ready to come on and field for an injured player. Texas A & M 's tradition of the 12th man began in January 1922, and basically means the entire crowd at an Aggies' game are 12th men, ready to play,if called upon to help their team win !
Another tradition is the Midnight Yell, the purpose of which is to pump up the Twelfth Man for the next day's game.
Texas A & M began as the Agricultural and Mechanical College of Texas in 1876 and became a member of the prestigious Association of American Universities in 1921. It offers over 150 degree courses. A recent Wall Street Journal "survey of top corporate recruiters who last year hired 43,000 new graduates" ranked Texas A & M as # 2.
The National Science Foundation ranked Texas A&M as one of the top 20 research institutions in the US. On December 22, 2001 Texas A&M scientists cloned the first domestic animal, a cat. A & M was also the first to clone 5 other species: cattle,a pig, a cat, a deer, a horse and a goat. They are NOT working on a clone of cricket great Sachin Tendulkar.
41st President George H. W Bush is an alumni and the George H W Bush Presidential Library is housed on the A & M campus.
The school is a Senior Miltary College which means it is one of 3 American public universities a full-time volunter Corp of Cadets.
The Corps is comprises 2 Air Force Wings, 3 Army Brigades, 2 Navy and Marine Regiments, a joint military unit called The Task Force, and the Fightin' Texas Aggie Band. The Band has been featured in movies like "A Few Good Men" and "Courage under Fire".
Aggies have served in our Armed Forces in great numbers : In WWI the entire senior class enlisted. During WW2 14,123 Aggies served as officers and 29 reached the rank of general. Corps membership was mandatory until 1965.
RIVALRIES
Aggies have won 136 Southwest and Big 12 conference titles and 10 national team championships but their main rivalry is with the University of Texas, highlighted by the football game on Thanksgiving Day . In fact the first live play by play broadcast of a college football game was in November 1921, Longhorns vs the Aggies. Texas Tech is another major rival.
Since 1894, the football team has won 1 Big 12 championship, and 1 national championship.The Aggies had a Heisman Trophy winner, John David Crow in 1957.
Aggies Cricket Club President Sridhar Varadan talked about cricket at Texas A & M :
The Aggie Cricket Club is a student organization at Texas A&M University at College Station. We have about 100 students who play in a regular internal league comprising 6-8 teams. Our leagues happen during the fall and spring semester and these are season (hard) ball championships.
Some of our opponents in the past have been Rice University (Rice Cricket Club) and University of Houston (Cougars Cricket Club).
Though season ball cricket is our forte, we have also indulged in cricket with the tape ball. Our first attempt at this was the Bulldawg Championship Trophy – 2009 where we ended as the runners. We even hosted the Maroon Cricket Championship at College Station, a tape ball event featuring Universities from within Texas. We ended winning the inaugural edition of the Maroon Cricket Championship.
We aspire to spread Cricket amongst the people of College Station and some of our efforts to do so include putting stalls in community fairs explaining cricket to the common people. We are funded by the University to run our club.
We are excited to participate in the regional championships this fall, and the Spring Break National Championship as well."
Alumni include countless US Medal of Honor recipients, as well as heads of state for Bolivia and Panama, Jorge Quiroga and Martin Torrijos, Mayor of Austin Will Wynn,country singer Lyle Lovett, Nasa astronauts William A. Pailes and Michael e Fossum, WW2 Fighter Ace Jay T. Robbins, Texas Governer Rick Perry and baseball's Chuck Knoblauch. US Secretary of Defense Robert Gates, under Prsident Bush and Obama, was a President of Texas A & M (until 2006).