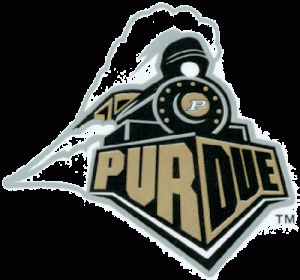 The Purdue University Cricket Club has joined American College Cricket, and will compete against other Big 10 schools in the American College Cricket Midwest Championship !
With an annual endowment of over $ 1.3 Billion Purdue University has over 39,000 students of which about 6 % are International students. It recruits aggressively in countries like India  so its no surprise that it has a strong cricket club, the Purdue University Cricket Club (PUCC). With PUCC becoming part of American College Cricket the University now gains a valuable tool in its recruitment efforts in India and other cricket-playing countries. 2010 Champions,the York University cricket team,is featured in their University Admissions Handbook for International Students. 
NEIL ARMSTRONG,CRADLE OF ASTRONAUTS, HUGH HEFNER & SULLY
Cricket players speak of the flight of a ball, well Purdue has been a pioneer in aviation,aeronautics engineering and space flight education  and became the first university to have its own airport. 22 Purdue graduates have become astronauts, including Gus Grisson (one of the Mercury 7 astronauts) and the first person to walk on the moon, Neil Armstrong. The University has earned the name "Cradle of Astronauts". Perhaps one day a Purdue graduate will be the first person to play cricket on the moon.
Captain Chesley "Sully" Sullenberger who heroically landed his jet on the Hudson River, saving his passengers' lives did his Master's at Purdue. Hugh Hefner leased his Playboy DC 9 from, and stored it at Purdue.
Purdue's School of Aeronautics and Astronautics awards more aerospace engineering degrees than any other school in the country. It awards undergrad and graduate degrees in over 200 fields and its nanotechnology research program,centered at the new Birck Nanotechnology Center in Discovery Park, ranks among the best in the USA.
Purdue's President France Cordova is a recipient of NASA's Distinguished Service Medal, and was named "One of America's Brightest Scientists under 40" by Science Digest magazine. Eugene H. Spafford,professor of computer science, is a leading computer security expert. Famous alumni include Popcorn's Orville Redenbacher, founder and CEO of C-Span Brian Lamb. Aviator Emelia Earhart served as a "Counselor on Careers for women" from 1935 until she disappeared in 1937. 
BIG 10 FOUNDING MEMBER
In College Sports, Purdue University is a founding member of the Big 10 Conference, and has produced 3 Super Bowl winning quarterbacks: Len Dawson (Super Bowl IV, MVP), Bob Griese (Super Bowl VII and VIII), and Drew Brees (Super Bowl XLIV, MVP).
The Boilermakers men's basketball team has won 22 Big 10 Championships.They have reached 2 Final Four's and the Finals in 1969, but Purdue won its only National Championship in 1932 led by its guard named John Wooden.The Boilermakers big in-state rivals are the Indiana Hoosiers.
Purdue and Indiana U also play football for the Old Oaken Bucket – Purdue currently leads the series 55-26-3. The "Purdue Grand Prix",begun in 1958 as a counterpart  to Indiana U's "Little 500", is 160 lap go-kart race called "The Greatest Spectacle in College Racing". The Event raises funds for scholarships, and wraps up a week of (often costumed) partying called "Gala Week".  
Purdue's mascots are the Boilermaker Special (which sounds like a great nickname for fast bowler, like the Rawalpindi Express !),as well as Purdue Pete.
BOILERMAKER PRIDE AWARD FOR PUCC
President of the Purdue University Cricket Club Abhijeet Deshmukh said "we have had consistently strong performances in the regional cricket leagues since 1996.  We take part in two leagues (non-collegiate)- Midwesr Cricket Championship (MCC)
 and the Midwest Cricket Tournament (MCT)
.The Purdue Cricket Club got its major breakthrough when we won the MCC Div-II in 2005 and were promoted to Div-I.  Since then, we have never looked back – winning the MCT in 2007 and being the runners up in MCC in the same year. The same year, we were the proud recipients of the "Boilermaker Pride" award.  
 
We have followed up our previous years by reaching the playoffs in both leagues this year. In MCT, we have only been beaten once out of the 8 matches that we played and will face the Cleveland Cricket Club in quarter finals on September 11. In MCC, we put in consistent performances to be placed no: 6 in the league of 17 teams and will play the quarter finals over the weekend of September 17/18. Then Sept 25/ 26th we get the chance to play against other Big 10 schools in the American College Cricket
 Midwest Championship
– we are very pumped ! " 
Saumyang Patel is Captain of the team,opens the batting and is PUCC's top spinner. Sachin Pahuja, Adeel Altaf, Neeraj Iyer and Faraz Arif are other top players.