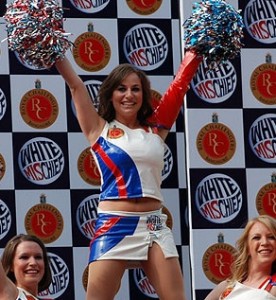 The 2010 American College Cricket Spring Break Championship was, according to Charles Peterson, Cricket Intructor at the University of Minnesota, " the greatest thing to happen for cricket in the USA in over 100 years. "        
The benefits are rapidly accruing. For example this weekend George Washington U, College of Wooster and Carnegie Mellon University wil play a "Mini -Tournament" . Maaz Khan, Captain of the Wooster team had this to say, 
"We are having a mini-Tournament next weekend between Wooster, Geroge Washington U and Carnegie Mellon U. Thanks for all the networking…..the American College Cricket Championship was a really good experience for the Wooster cricket team. Great job….. you guyz have really worked hard." 
It is only fitting then that the best student-athletes who participated in the Championship be given the title of "All Americans".  Accordingly, within the next week the College Cricket All America 1st and 2nd XI's will be named.  
At a later time an All America Academic Team will be selected as well.