Hello Lloyd and Nino,
The Thunderbird Cricket Team and the whole of Thunderbird would like to thank you for the amazing experience each of us had at the American College Cricket Spring Break Championship!
We loved the organization, planning and more so the greater goal of popularizing Cricket in the USA. The accommodation was great and the competition tough to say the least.
We look forward to sending in a team next year and finishing closer to the trophy.
Thanks a lot for your time and consideration. Have a great day!
Regards,
Sudeep Misra
=======================================================
MBA Candidate 2010,
Chair – Thunderbird Student Government, Alumni Relations,
Thunderbird School of Global Management, 1 Global Place, #1016, Glendale, Arizona  – 85306, USA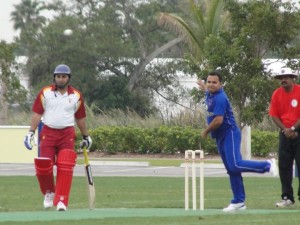 LinkedIn – http://www.linkedin.com/in/sudeepmisra
"Thunderbird continues to hold the No.1 ranking in 'International Business' by U.S. News & World Report, The Financial Times, and The Wall Street Journal"